So I was reading
Rain's blog entry
and saw the quiz. Since it's a short one, no harm taking it yeah?
Turns out I'm as confounded as she is.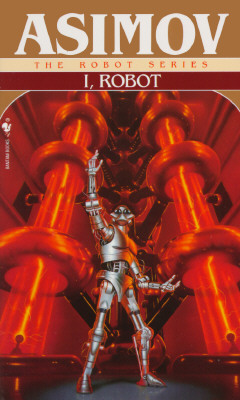 You're I, Robot!

by Isaac Asimov

While you have established a code of conduct for many generations to
follow, your demeanor is rather cold and calculating. Brought up to serve humans, you
have promised never to harm them, to follow orders, and to protect yourself. Living up
to this code has proved challenging and sometimes even drives you mad. If you were a
type of paper, you would be pulp.


Take the Book Quiz
at the Blue Pyramid.
I never read this as part of any of my Lit syllabi. So I can't tell why I liked it so much. I suppose a couple of my classes on the human-machine interface kinda re-lit the fire but hmm... I guess always had a sense of affinity for robots.
Confounded? Yep. Take the
Quiz Here
and let me know if you do.